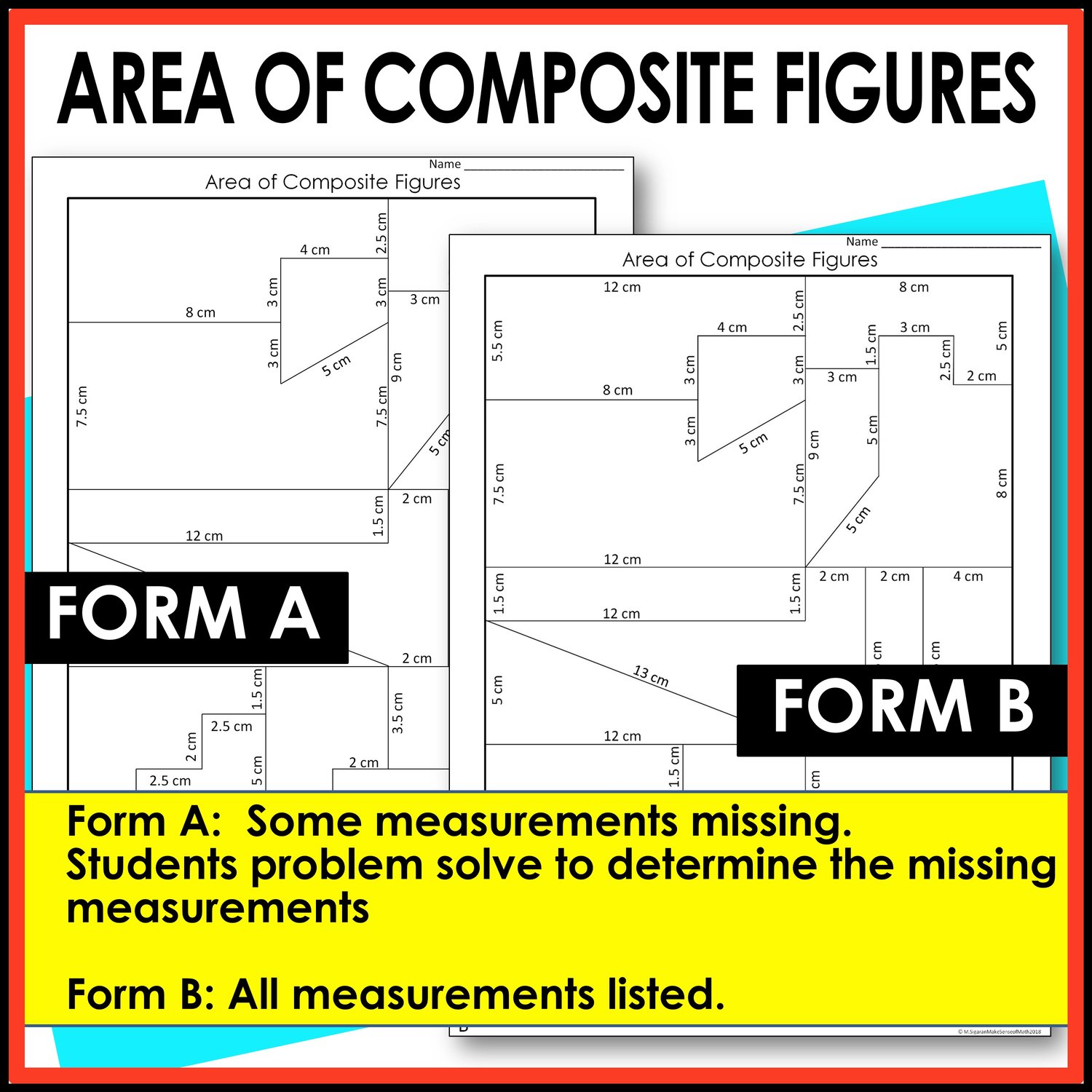 Area of Composite Figures Activity
Preview
CLICK HERE IF YOU WOULD RATHER PURCHASE THIS ON TPT
A fun problem-solving worksheet activity to help your students practice the area of composite figures. Students calculate the area of different composite shapes and color a design according to a key, makes for quick correcting. No prep, prep and go fun activity for your middle school math classes. 
Included in this engaging activity
Area of composite figures color key
Area of composite figures coloring sheet (Form A and Form B)
Complete answer key
Form A (listed in lower left-hand corner) has some measurements missing, but students can problem-solve to figure out any measurements they need. I recommend form A so students use more critical-thinking skills.
Form B has all measurements listed.
CHECK OUT WHAT EDUCATORS ARE SAYING
My students found this quite engaging and they did not become overwhelmed as they were learning a new concept.This was a great review that not only reinforced the math concepts, but also got my students really thinking and using problem solving skills.
No refunds will be given. Please contact me for any questions. 😊One purchase is for one teacher/family. You may only use this item with students in a single classroom/family. 
Copyright © Michelle Sigaran Make Sense of Math, All Rights Reserved.
This item is also bound by copyright laws. Redistributing, editing, selling, or posting this item (or any part thereof) freely on the Internet are all strictly prohibited without first gaining permission from the author.  Violations are subject to the penalties of the Digital Millennium Copyright Act