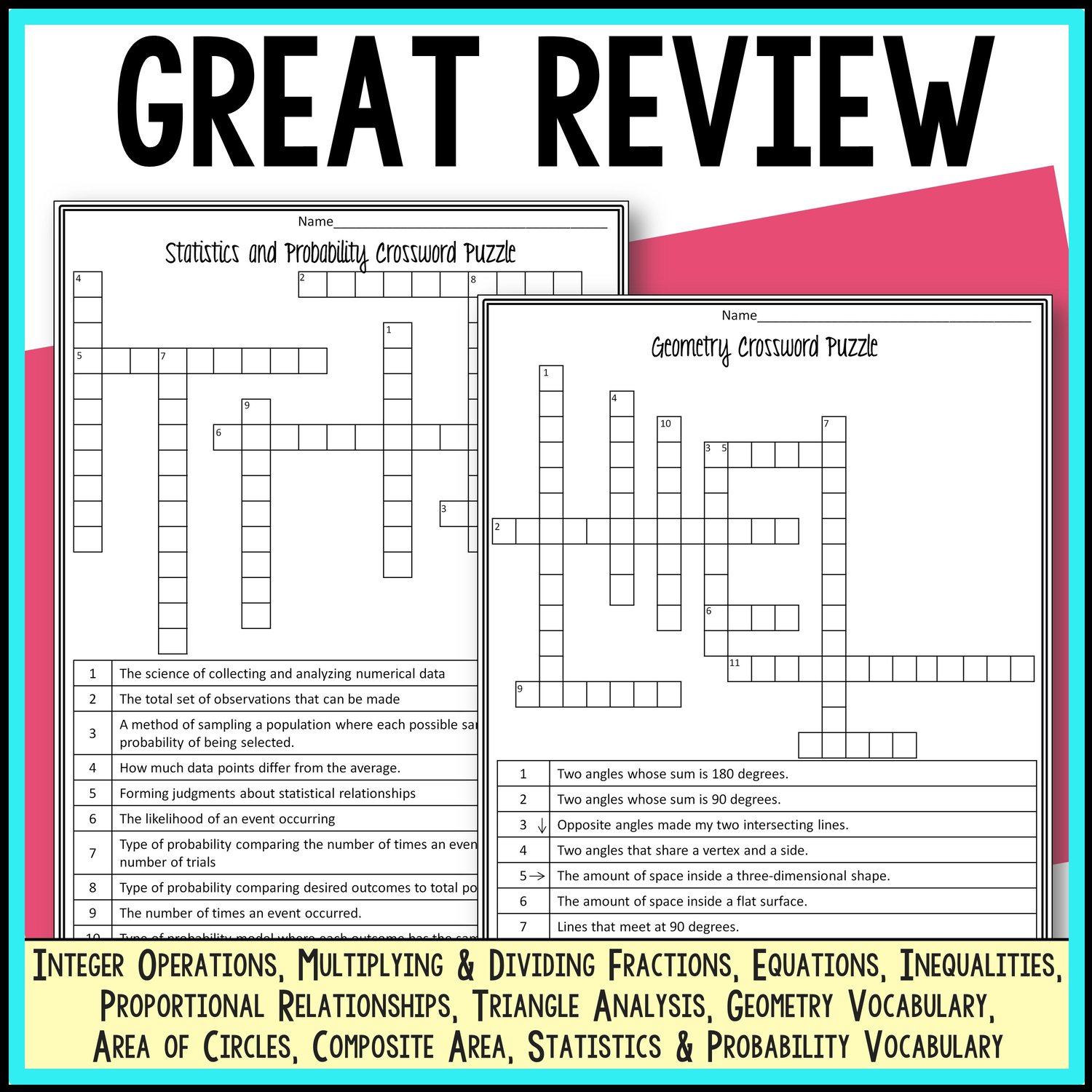 7th Grade Math Review Packet
Preview
CLICK HERE IF YOU WOULD RATHER PURCHASE THIS ON TPT
Check out these fun and engaging 7th grade math activities for seventh grade math review or to prep your 8th grade math students. Includese 11 activities that covers various topics such as: integers, solving equations, proportional relationships, triangles, circles, and probability. Your students will love these fun activities at the end of the year or over summer break.
11 Fun Activities Covering the Following Topics:
Adding and subtracting integers
Multiplying and dividing integers
Multiplying and dividing fractions
Solving equations
Solving inequalities
Proportional relationships
Triangle analysis
Geometry vocabulary
Area of circles
Composite area
Statistics and probability vocabulary
CHECK OUT WHAT EDUCATORS ARE SAYING
My students and I love these! This was so useful.
A fun way to review the skills they learned.
Please feel free to contact me with any questions!
Michelle,
Make Sense of Math
No refunds will be given. Please contact me for any questions. 😊
One purchase is for one teacher/family. You may only use this item with students in a single classroom/family. 
Copyright © Michelle Sigaran Make Sense of Math, All Rights Reserved.
This item is also bound by copyright laws. Redistributing, editing, selling, or posting this item (or any part thereof) freely on the Internet are all strictly prohibited without first gaining permission from the author. Violations are subject to the penalties of the Digital Millennium Copyright Act.