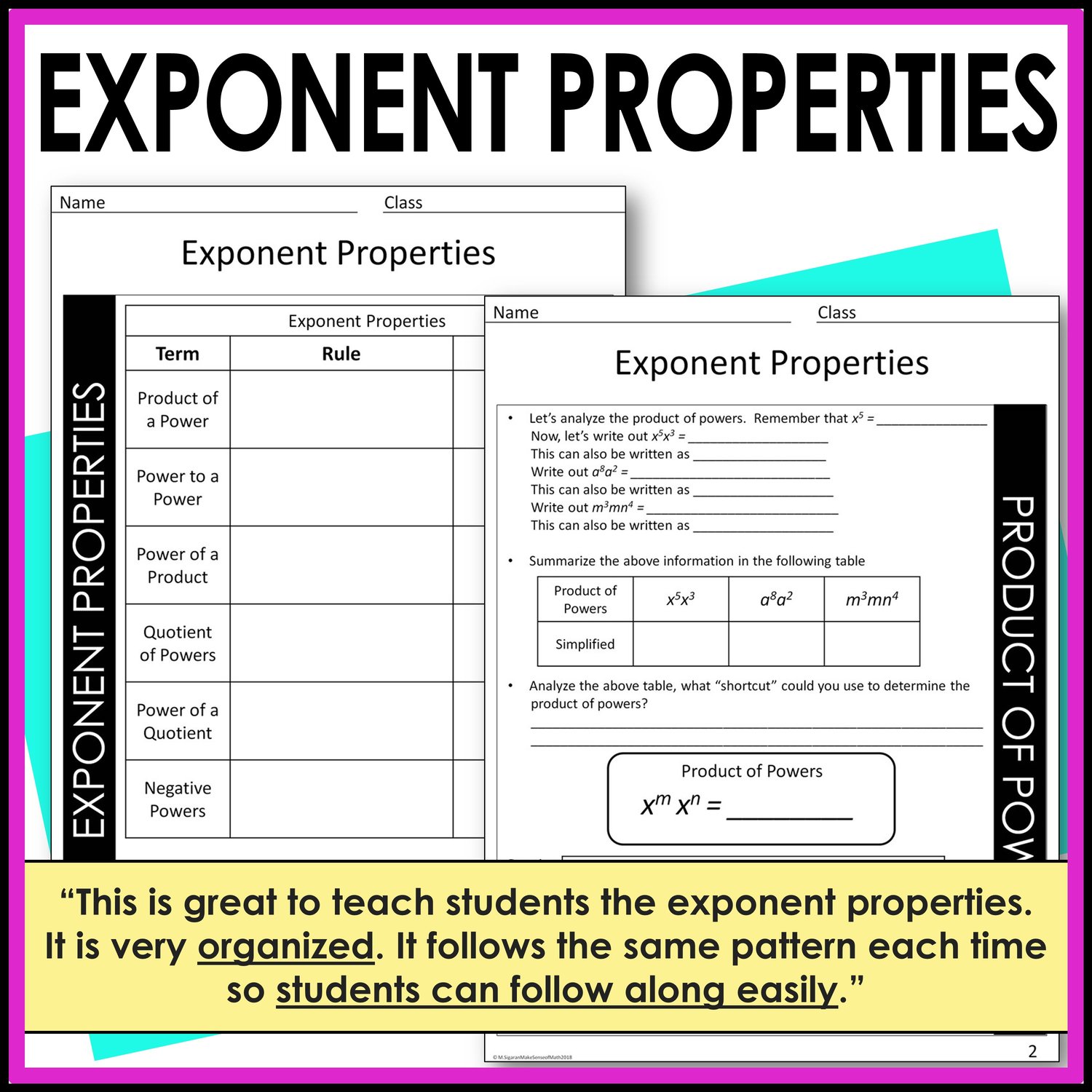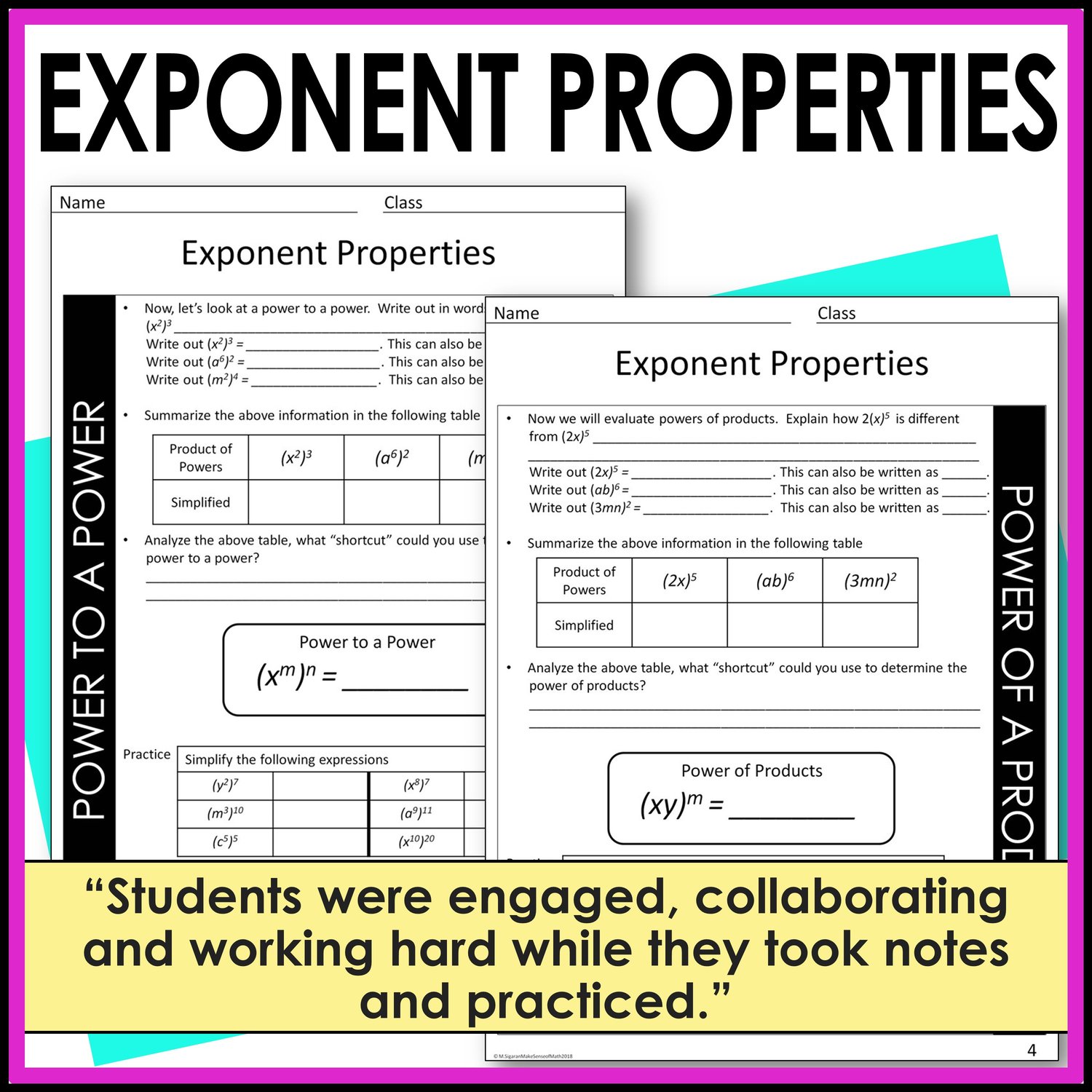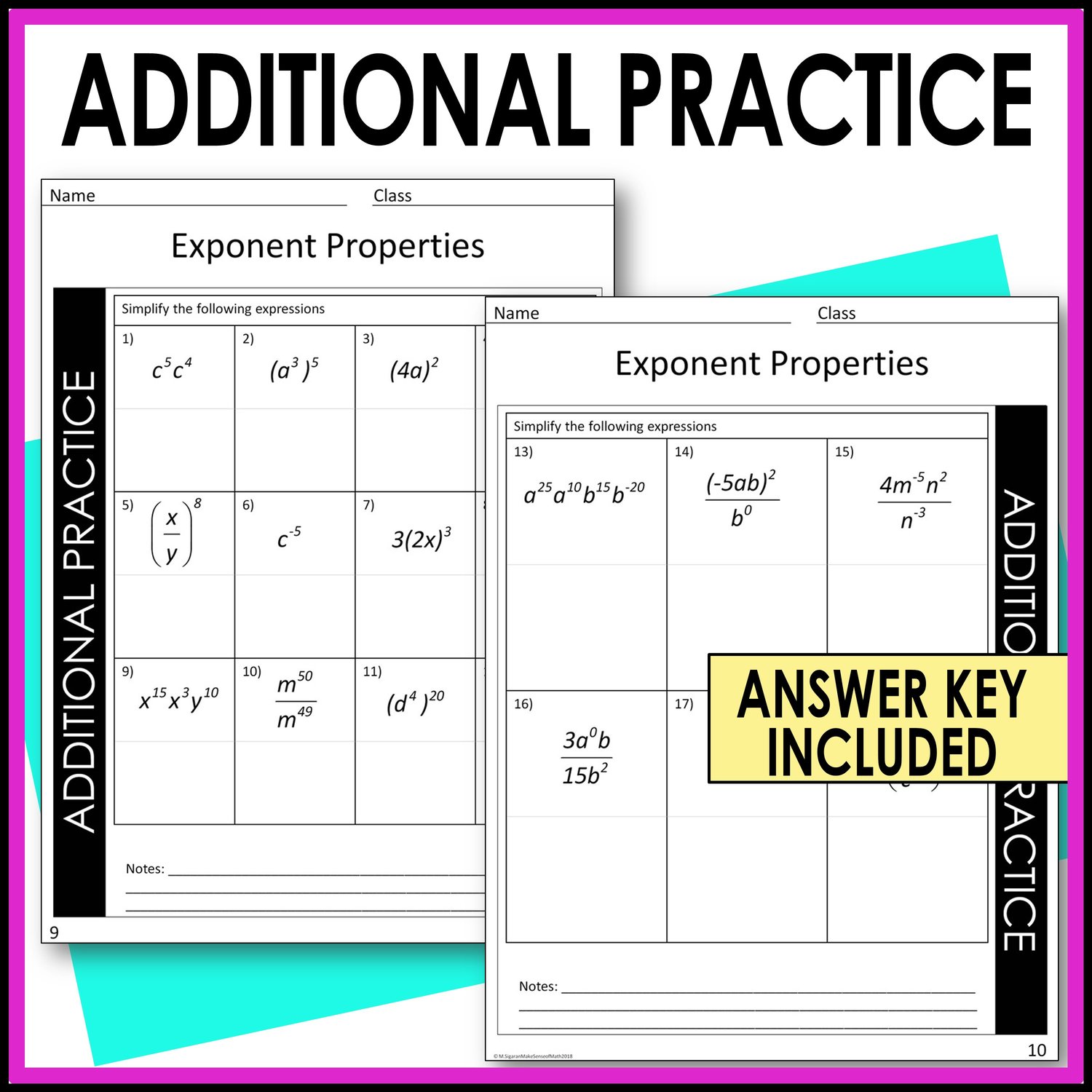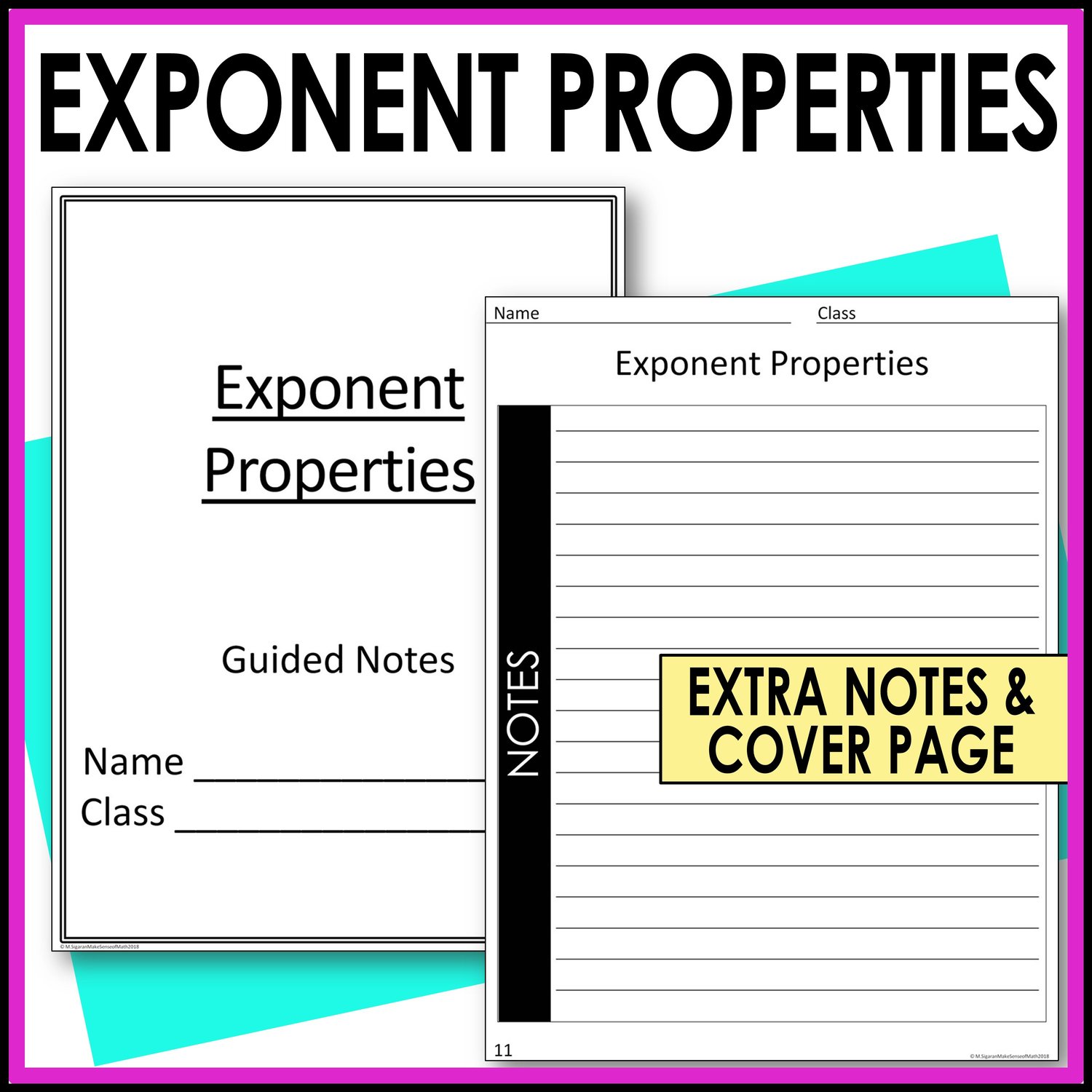 Exponent Properties Guided Notes
Preview
CLICK HERE IF YOUR WOULD RATHER PURCHASE THIS ON TPT
These thorough math notes about exponent rules focus on the properties of integer exponents to create equivalent expressions. Your middle school math students will discover the "why" behind the exponent rules and practice their skills on various problems. Students will simplify, explain, analyze and dive into properties of exponents.
Formatted for back-to-back printing with page numbers. Teacher can create a packet for student organization.
These in-depth guided notes contain:
1 title page
8 pages of guided notes
CONTAINS 2 FORMATS: ONE WITH A BLACK STRIP AND AN INK SAVING WHITE STRIP
2 pages of additional practice (18 problems)
1 lined page for extra notes
Teaching Suggestions
Complete answer key
CHECK OUT WHAT OTHER EDUCATORS ARE SAYING
This is great to teach students the exponent properties. It is very organized. It follows the same pattern each time so students can follow along easily.
No refunds will be given. Please contact me for any questions. 😊One purchase is for one teacher/family. You may only use this item with students in a single classroom/family. 
Copyright © Michelle Sigaran Make Sense of Math, All Rights Reserved.
This item is also bound by copyright laws. Redistributing, editing, selling, or posting this item (or any part thereof) freely on the Internet are all strictly prohibited without first gaining permission from the author.  Violations are subject to the penalties of the Digital Millennium Copyright Act.