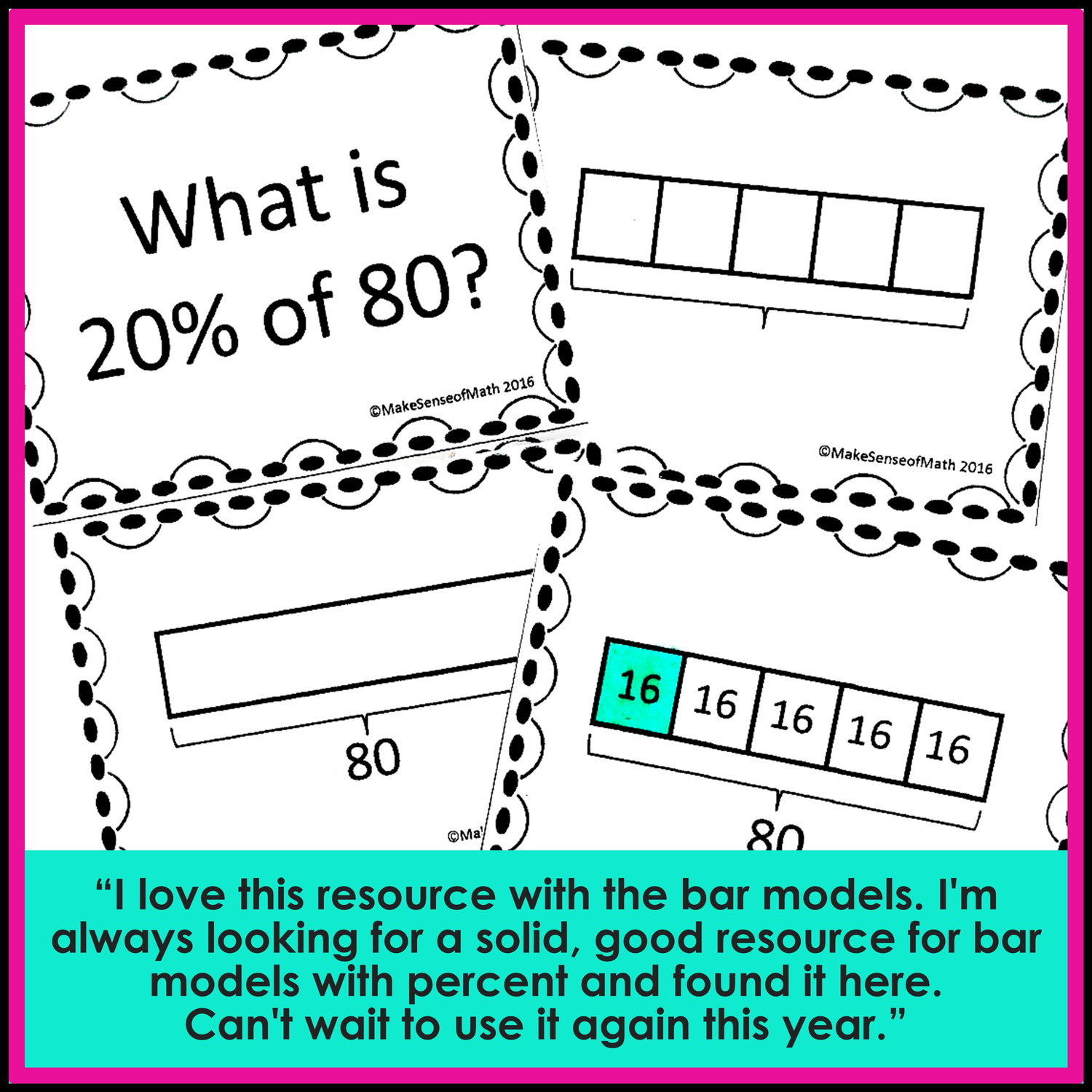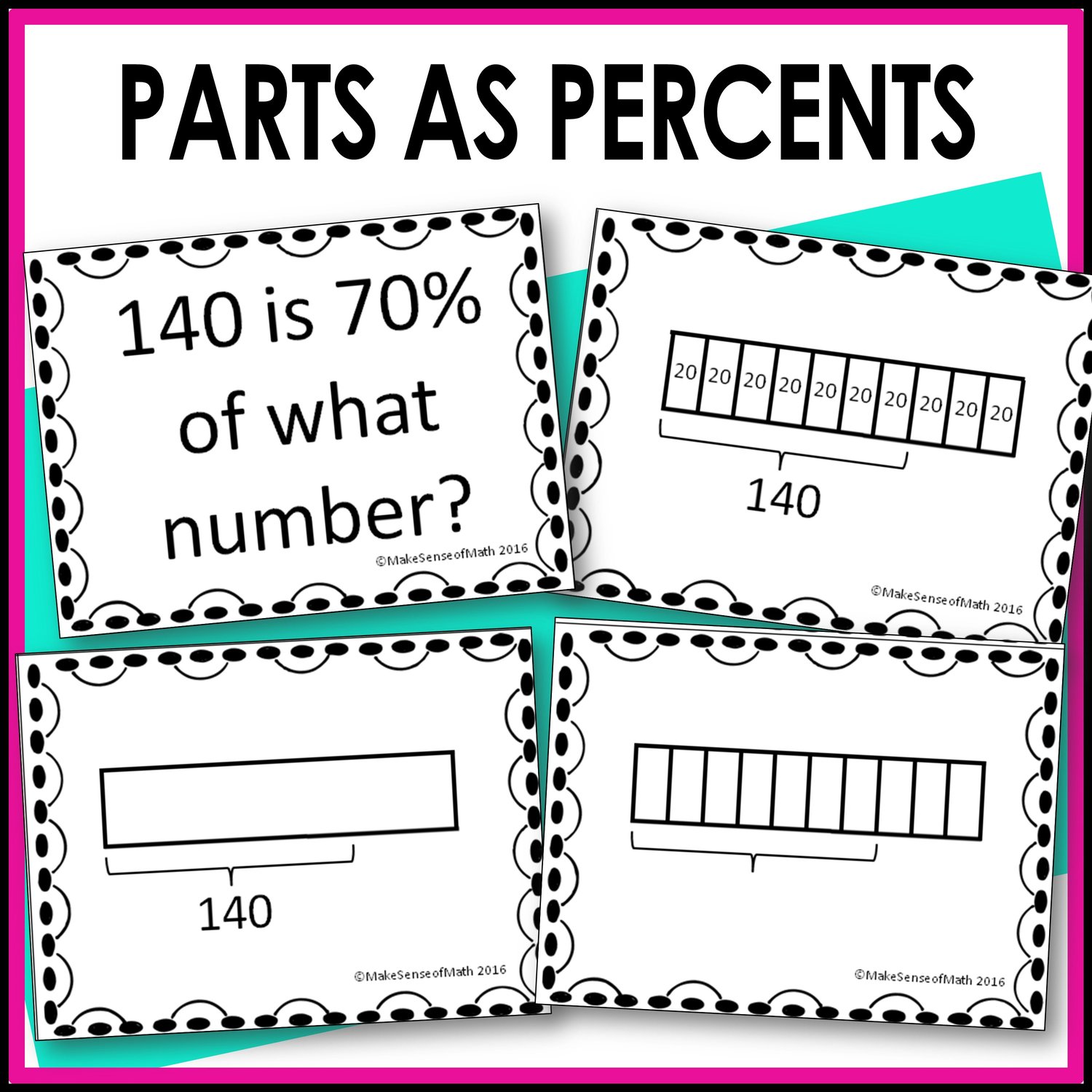 Percents and Bar Models Task Cards Activities
Preview
CLICK HERE IF YOU WOULD RATHER PURCHASE THIS ON TPT
Check out these percents and bar models task cards for your middle school math classroom. Include questions for finding the whole, given a part and the percent, percents of wholes and percents as parts. The bar models help students make sense of the math and to model their thinking.
Includes All of the Following
96 total task cards
Task cards include 24 percent questions
Task cards include 3 bar models for each percent question
Blank bar models
Ideas to use percent and bar model task cards in your classroom
Highlights
Created for easy differentiation in your classroom.
Bar models vary in given information
Use the bar model that works best for your students
Have students create their own percent questions with blank bar models
Uses in your Classroom
Games
Activities
Homework
Assessments
Math stations
Entrance slips
Exit slips
Print the task cards on card stock, and you are ready to use them in your classroom.
CHECK OUT WHAT EDUCATORS ARE SAYING
I love this resource with the bar models. I'm always looking for a solid, good resource for bar models with percent and found it here. Can't wait to use it again this year.
Please feel free to contact me with any questions!
Michelle,
Make Sense of Math
No refunds will be given. Please contact me for any questions. 😊One purchase is for one teacher/family. You may only use this item with students in a single classroom/family. 
Copyright © Michelle Sigaran Make Sense of Math, All Rights Reserved.
This item is also bound by copyright laws. Redistributing, editing, selling, or posting this item (or any part thereof) freely on the Internet are all strictly prohibited without first gaining permission from the author.  Violations are subject to the penalties of the Digital Millennium Copyright Act.