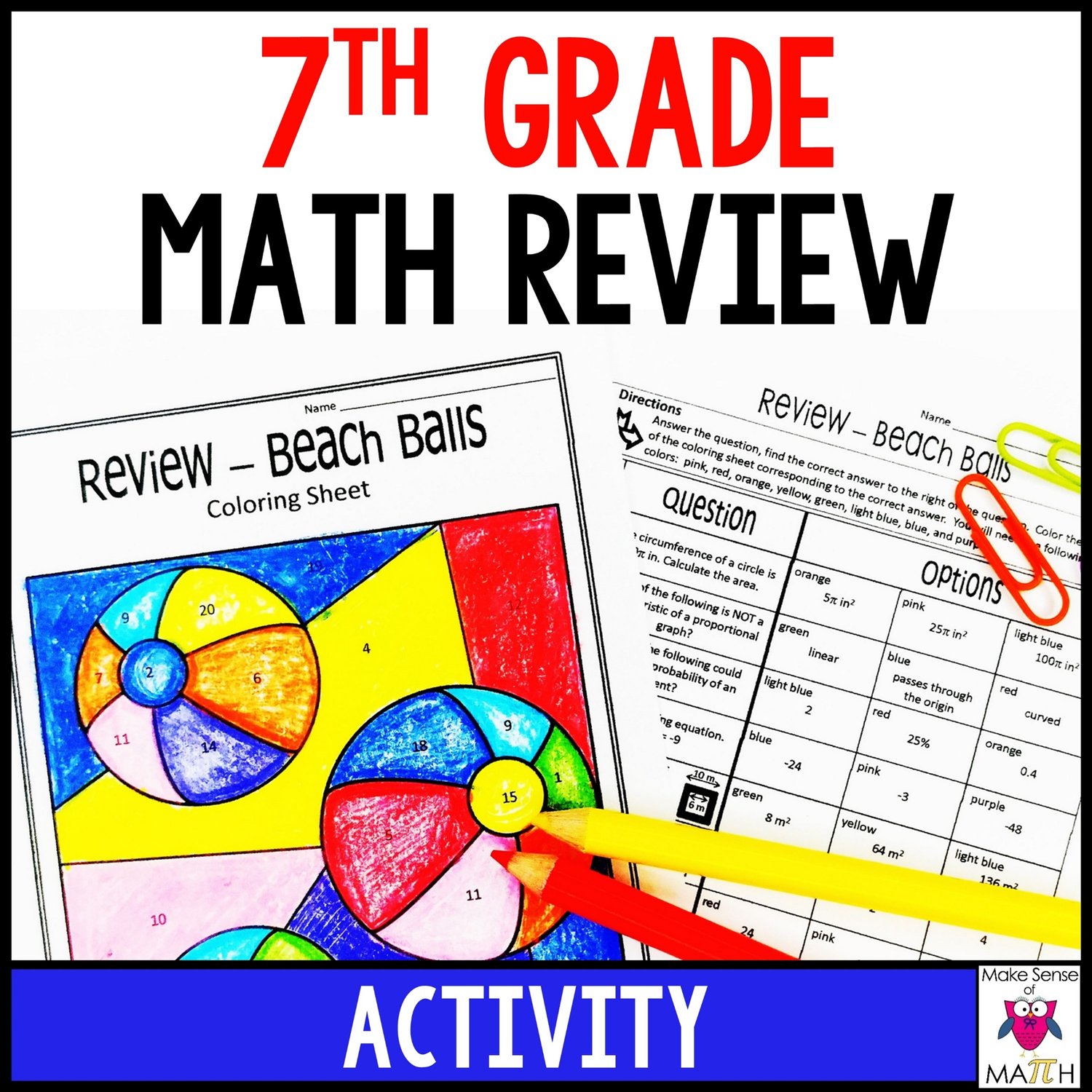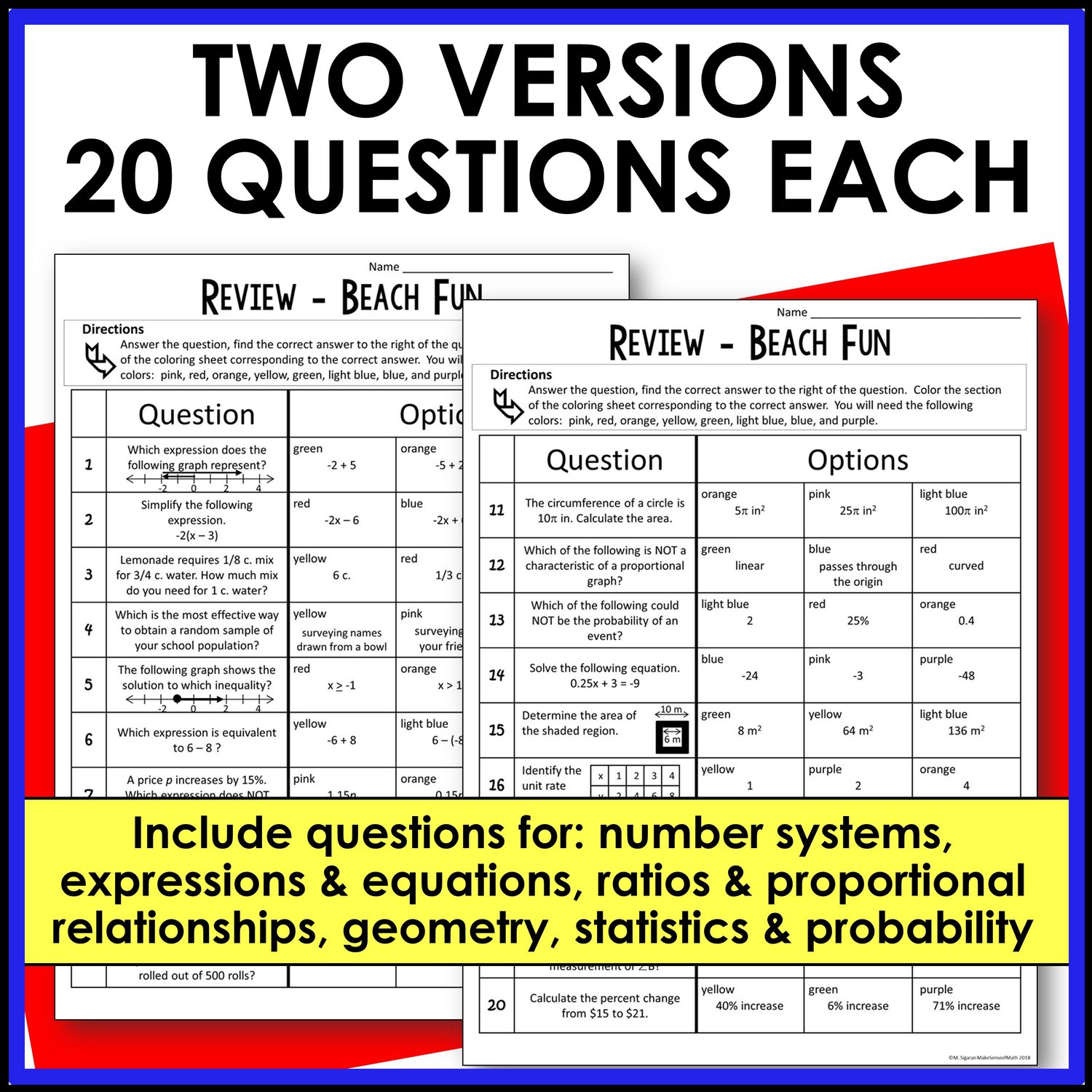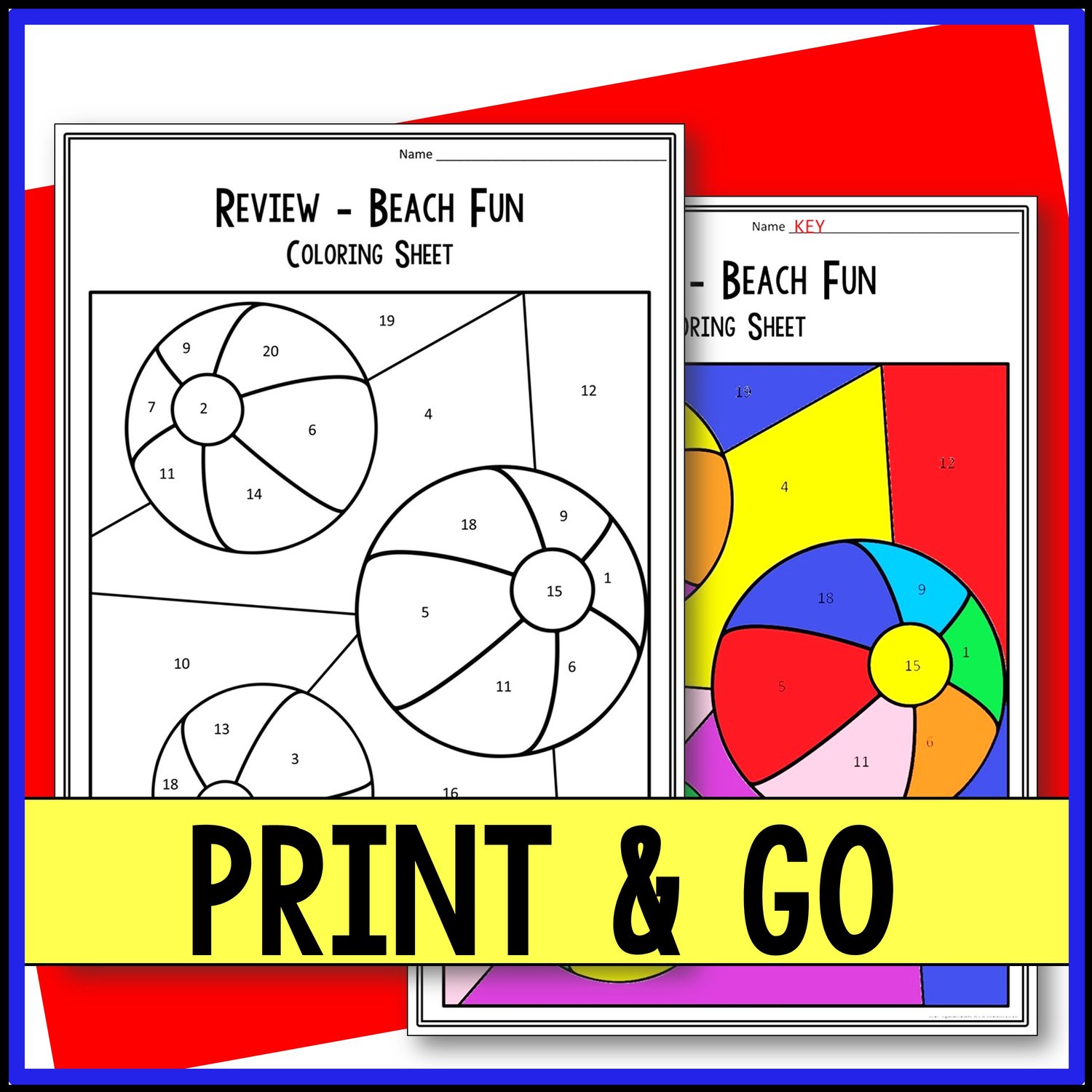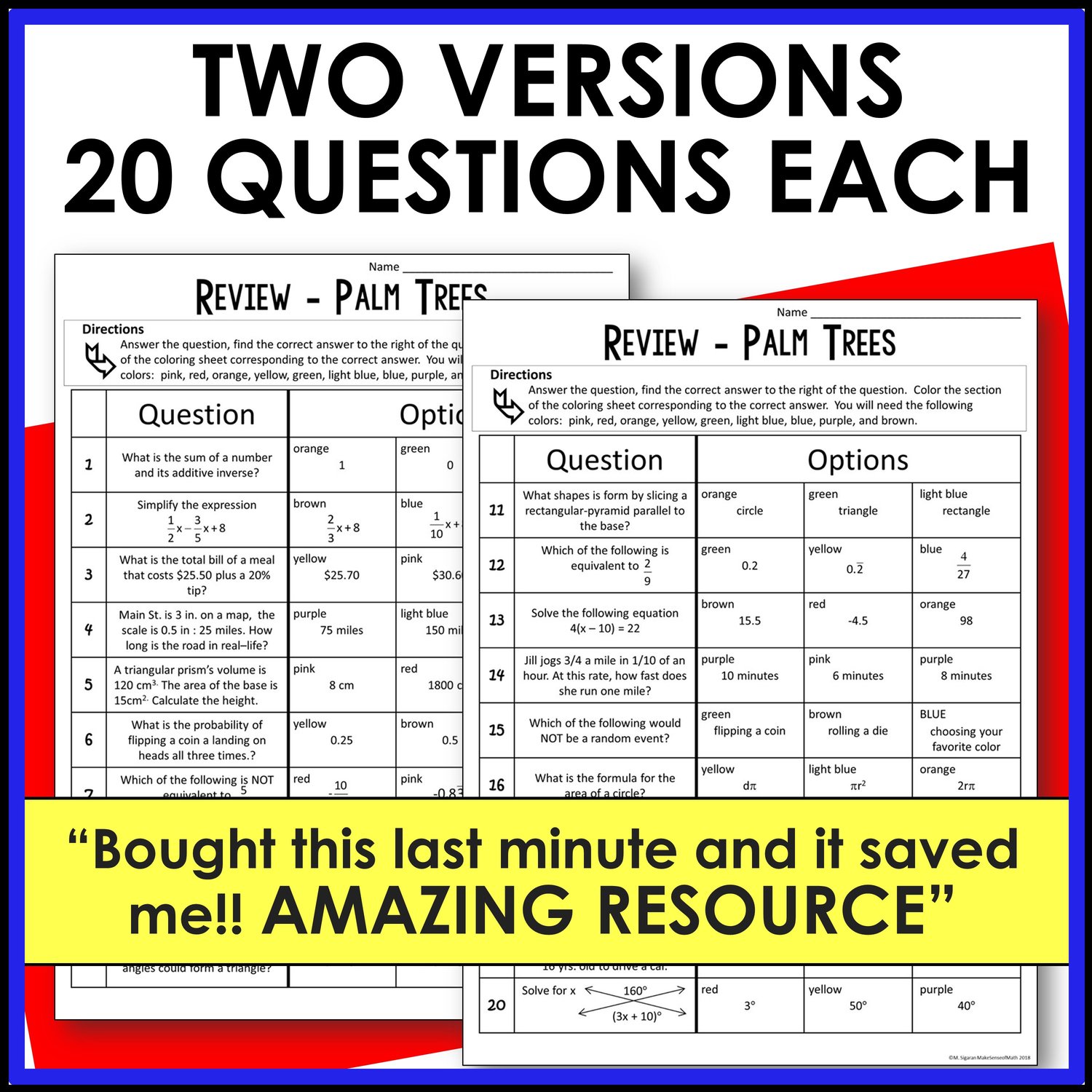 7th Grade Math Review Coloring Activity
Preview
CLICK HERE IF YOU WOULD RATHER PURCHASE THIS ON TPT
A fun and engaging 7th grade math review to review 7th grade math common core topics. Includes questions from a variety of topics in seventh grade math: integers, expressions, equations, geometry, proportional relationships, and more.
There are two separate coloring activities, each activity contains 20 questions of a mixture of topics from the common core standards. Students will color the coloring sheet according to their answer. No prep and easy to correct.
Included in this engaging activity
Two review coloring activities (20 questions each)
Two separate coloring sheets
Complete answer key
CHECK OUT WHAT EDUCATORS ARE SAYING
Bought this last minute and it saved me!! AMAZING RESOURCE
Please feel free to contact me with any questions!
Michelle,
Make Sense of Math
No refunds will be given. Please contact me for any questions. 😊
One purchase is for one teacher/family. You may only use this item with students in a single classroom/family. 
Copyright © Michelle Sigaran Make Sense of Math, All Rights Reserved.
This item is also bound by copyright laws. Redistributing, editing, selling, or posting this item (or any part thereof) freely on the Internet are all strictly prohibited without first gaining permission from the author. Violations are subject to the penalties of the Digital Millennium Copyright Act.