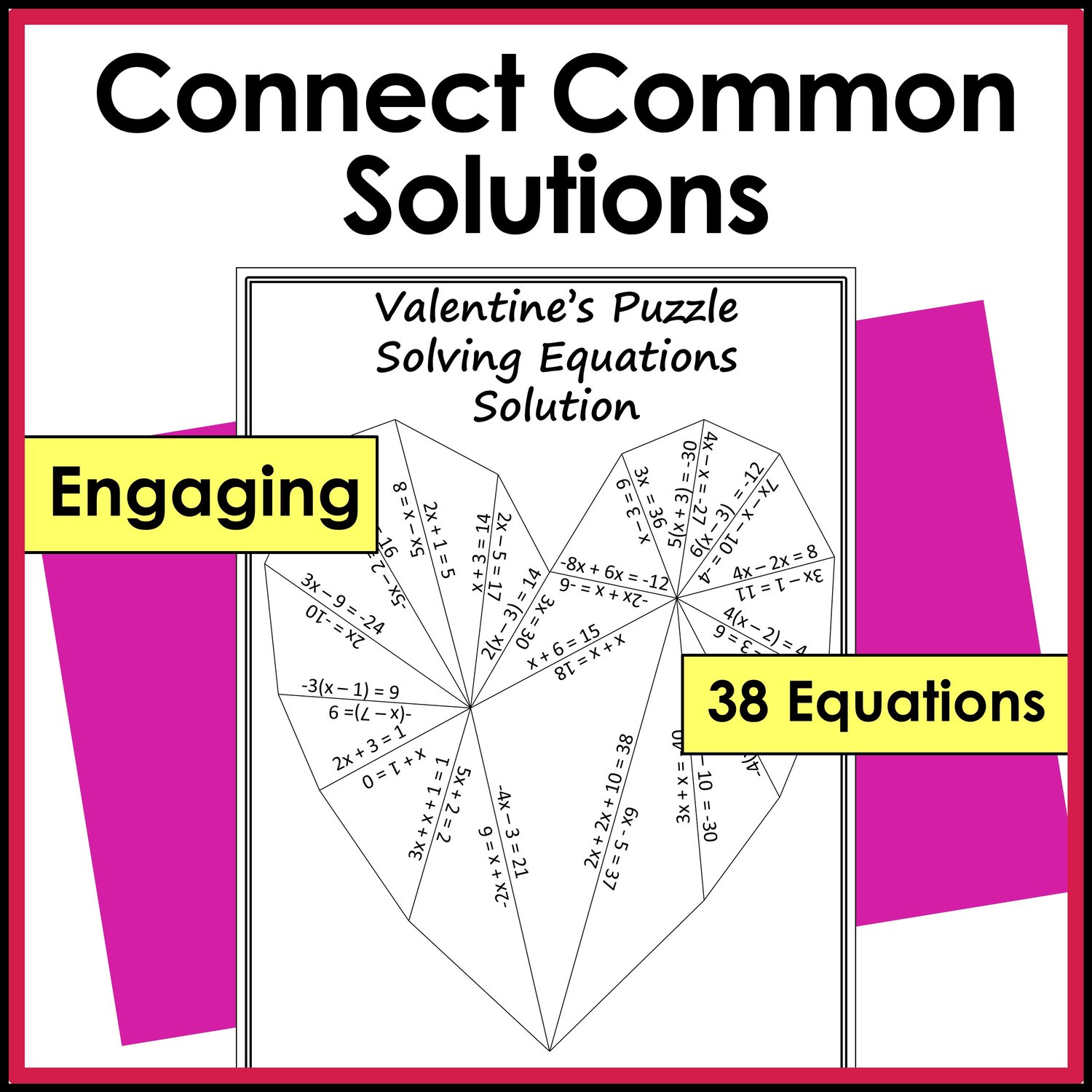 Valentine's Day Math Activity Solving Equations
Preview
CLICK HERE IF YOU WOULD RATHER PURCHASE THIS ON TPT
Check out this fun and engaging Valentine's Day math activity for your middle school math students. This Valentine's math puzzle has students solve equations with integers in a fun way. Students cut out the triangle pieces, solve the algebraic equations and match the sides with the same answer. The result of the puzzle will be a Valentine's heart. 
This activity is great for individual, pairs, or a small group activity. You can also send it home as a fun homework assignment and have the students glue the puzzle onto a piece of paper and color their Valentine heart.
Required Skills:
Integer operations
Combine like terms
Distributive property
Solve equations with variables on one side
CHECK OUT WHAT EDUCATORS ARE SAYING
My students were very engaged with the material, keeping the class focused and learning important skills like critical thinking.I loved having something that was theme related to use as review on Valentine's Day. Even though kids saw it as "fun", I saw it as a great way to sneak in some extra equations practice
Please feel free to contact me with any questions!
Michelle,
Make Sense of Math
No refunds will be given. Please contact me for any questions. 😊

One purchase is for one teacher/family. You may only use this item with students in a single classroom/family. 

Copyright © Michelle Sigaran Make Sense of Math, All Rights Reserved.
This item is also bound by copyright laws. Redistributing, editing, selling, or posting this item (or any part thereof) freely on the Internet are all strictly prohibited without first gaining permission from the author.  Violations are subject to the penalties of the Digital Millennium Copyright Act.