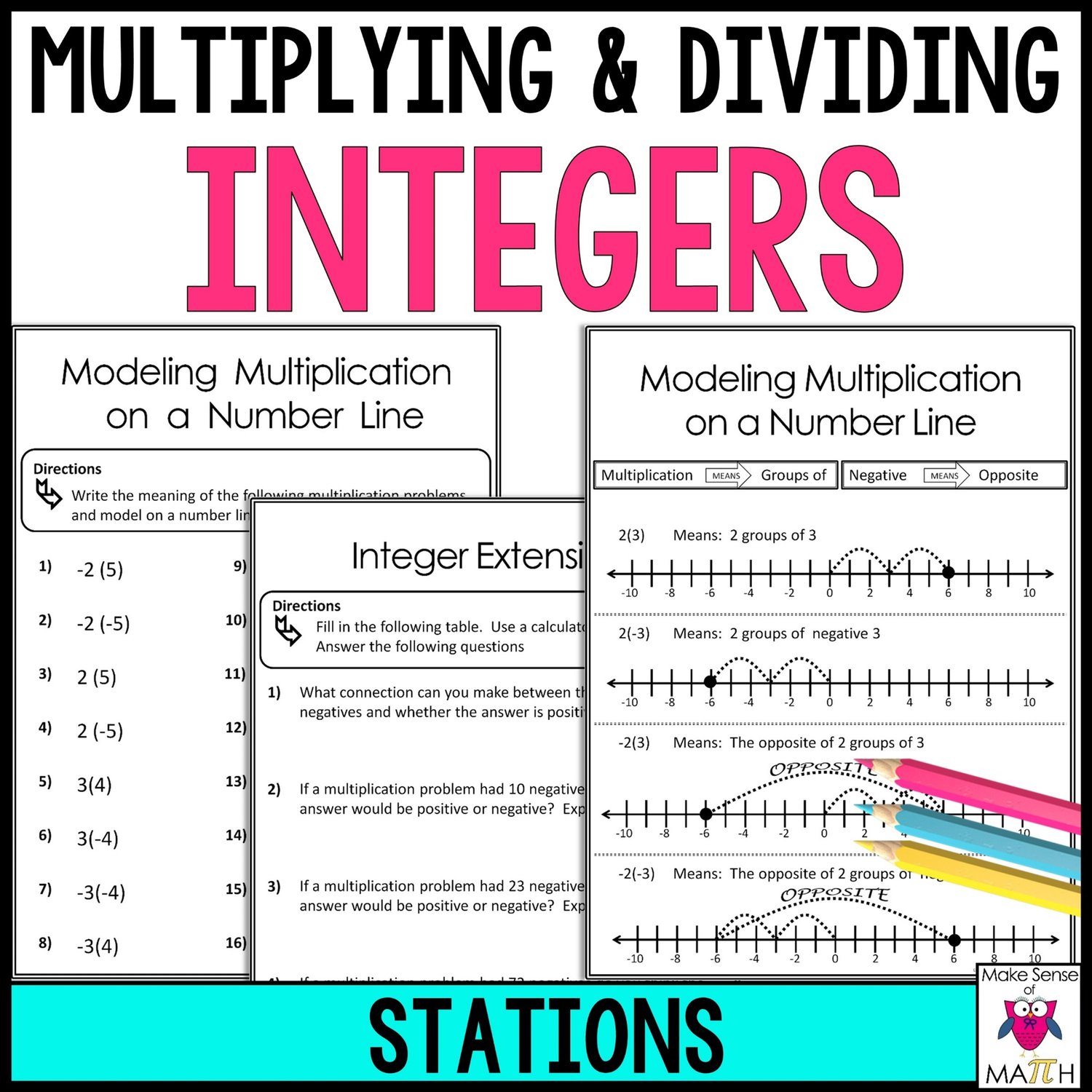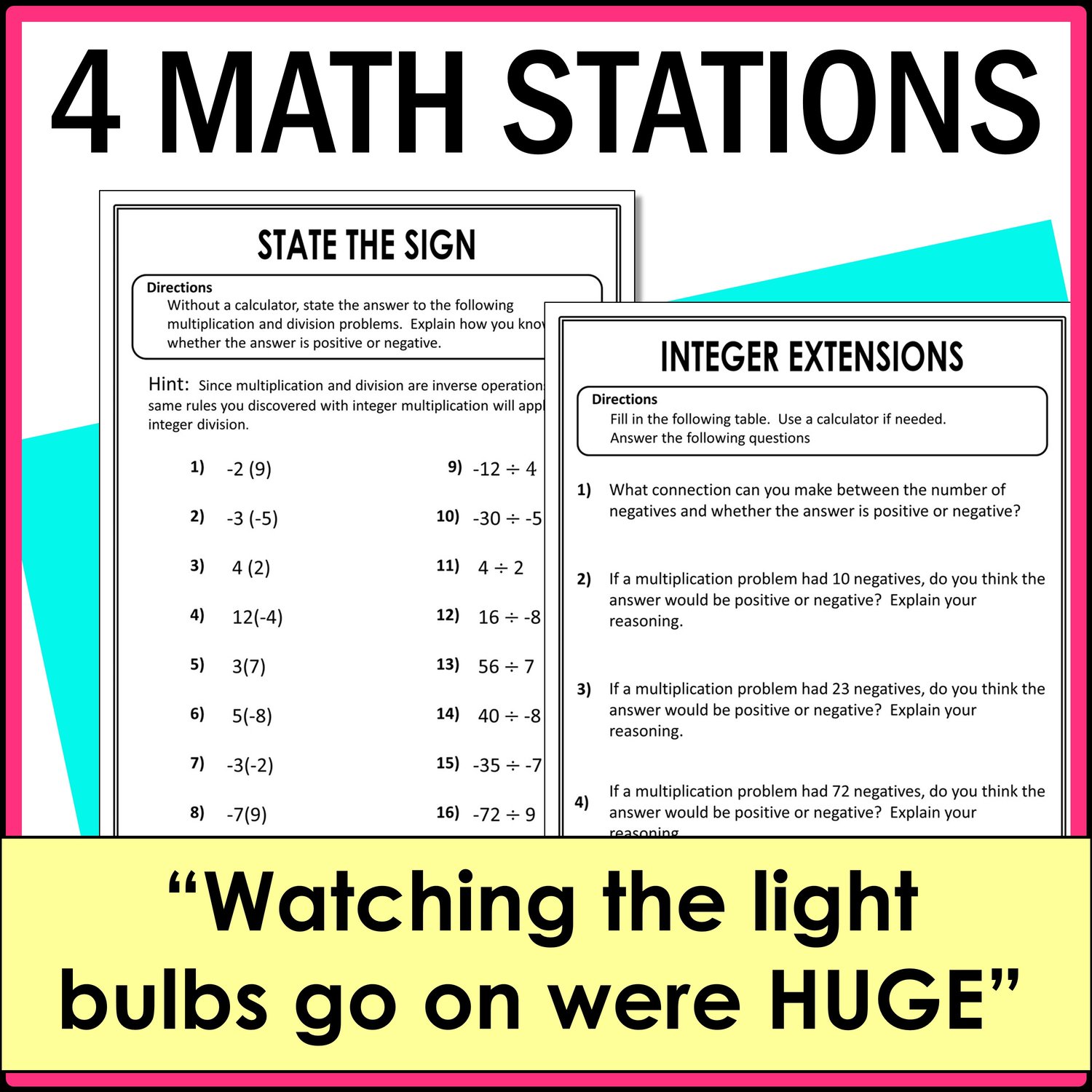 Multiplying and Dividing Integers Stations
Preview
CLICK HERE IF YOU WOULD RATHER PURCHASE THIS ON TPT
Your middle school math students will love these multiplying and dividing integers stations. They will make sense of multiplying and dividing integers with the use of numbers and discovering the rules through patterns. Keep your students engaged as they become fluent with integers. 
The Stations Include:
Modeling Multiplication on a Number Line
Analyze with Colors: Discover rules by noticing patterns
Integer Extensions: Extend knowledge to the product of more than two integers
State the Sign
Recording Sheet Included
Answer Sheet Included 
These would also be great to use as homework, group work or assessments.
Take a look at what some happy buyers had to say about this resource
"Watching the light bulbs go on were HUGE!""LOVE it! So beneficial to use with my students.""My students quickly got the concept as they completed each station."
Please feel free to contact me with any questions!
Michelle,
Make Sense of Math
No refunds will be given. Please contact me for any questions. 😊One purchase is for one teacher/family. You may only use this item with students in a single classroom/family. 
Copyright © Michelle Sigaran Make Sense of Math, All Rights Reserved.
This item is also bound by copyright laws. Redistributing, editing, selling, or posting this item (or any part thereof) freely on the Internet are all strictly prohibited without first gaining permission from the author.  Violations are subject to the penalties of the Digital Millennium Copyright Act.