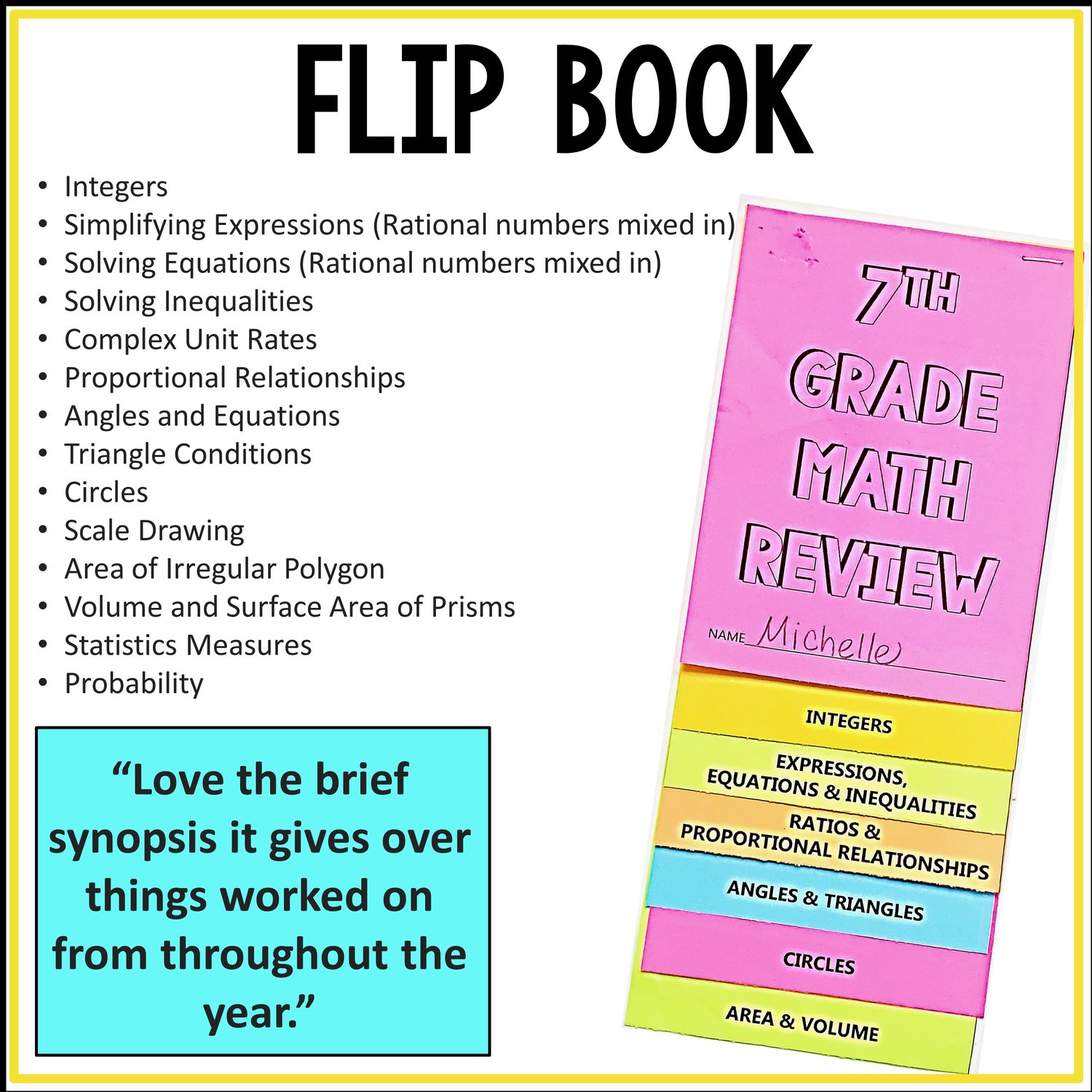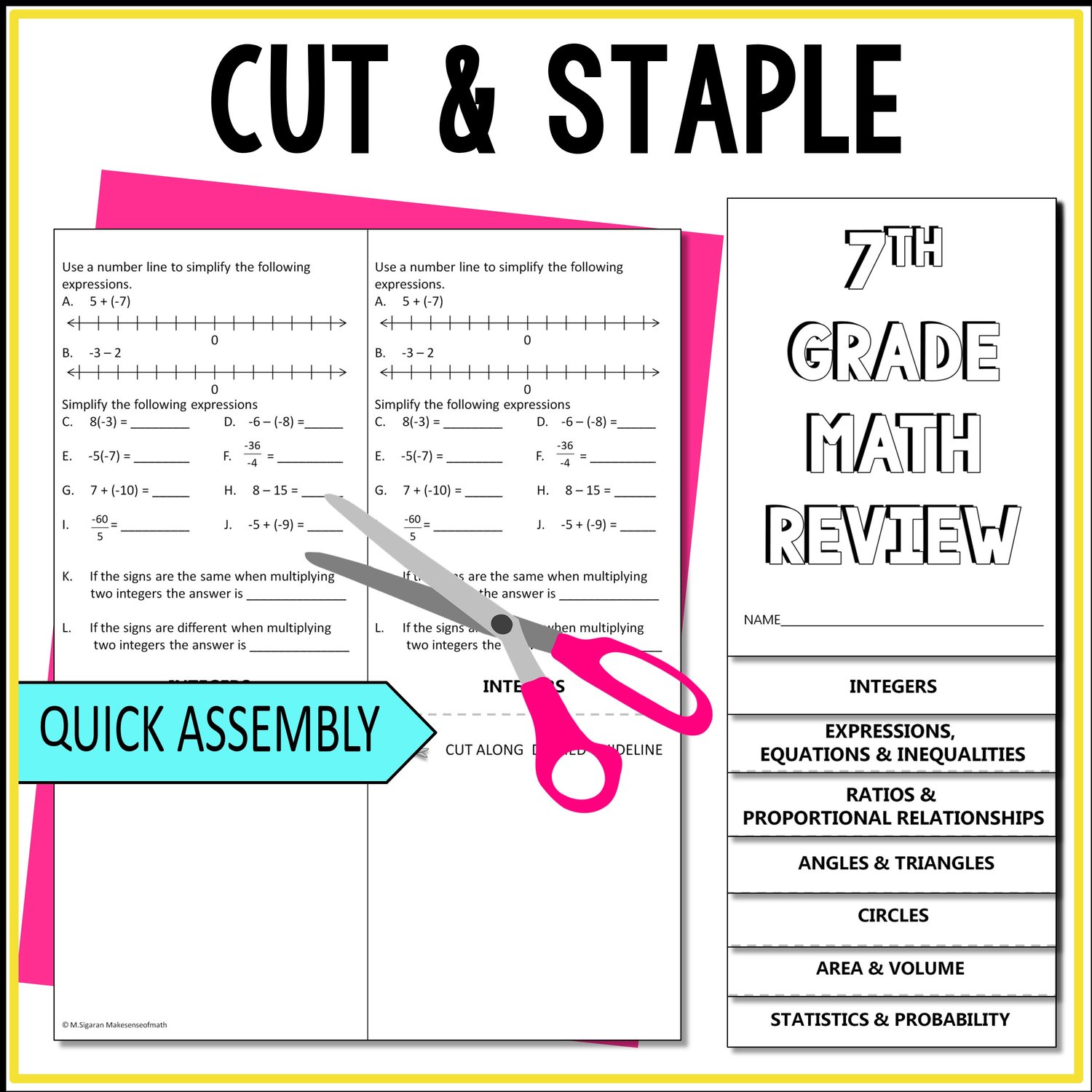 7th Grade Math Flip Book Review
Preview
CLICK HERE IF YOU WOULD RATHER PURCHASE THIS ON TPT
Check out this fun review activity for 7th grade math? This easy to assemble flip book reviews various topics such as: integers, expressions, equations, inequalities, proportional relationships, volume of prisms, and more. Perfect for test prep at the end of the year or the beginning of 8th grade math.
Topics Included:
Integers
Simplifying Expressions (Rational numbers mixed in)
Solving Equations (Rational numbers mixed in)
Solving Inequalities
Complex Unit Rates
Proportional Relationships
Angles and Equations
Triangle Conditions
Circles
Scale Drawing
Area of Irregular Polygon
Volume and Surface Area of Prisms
Statistics Measures
Probability
Assembly:
Two identical flip book pages per sheet of paper
Cut down the middle
Trim the bottom at guideline
Staple at top
CHECK OUT WHAT EDUCATORS ARE SAYING
Love the brief synopsis it gives over things worked on from throughout the year.
Please feel free to contact me with any questions!
Michelle,
Make Sense of Math
No refunds will be given. Please contact me for any questions. 😊
One purchase is for one teacher/family. You may only use this item with students in a single classroom/family. 
Copyright © Michelle Sigaran Make Sense of Math, All Rights Reserved.
This item is also bound by copyright laws. Redistributing, editing, selling, or posting this item (or any part thereof) freely on the Internet are all strictly prohibited without first gaining permission from the author. Violations are subject to the penalties of the Digital Millennium Copyright Act.