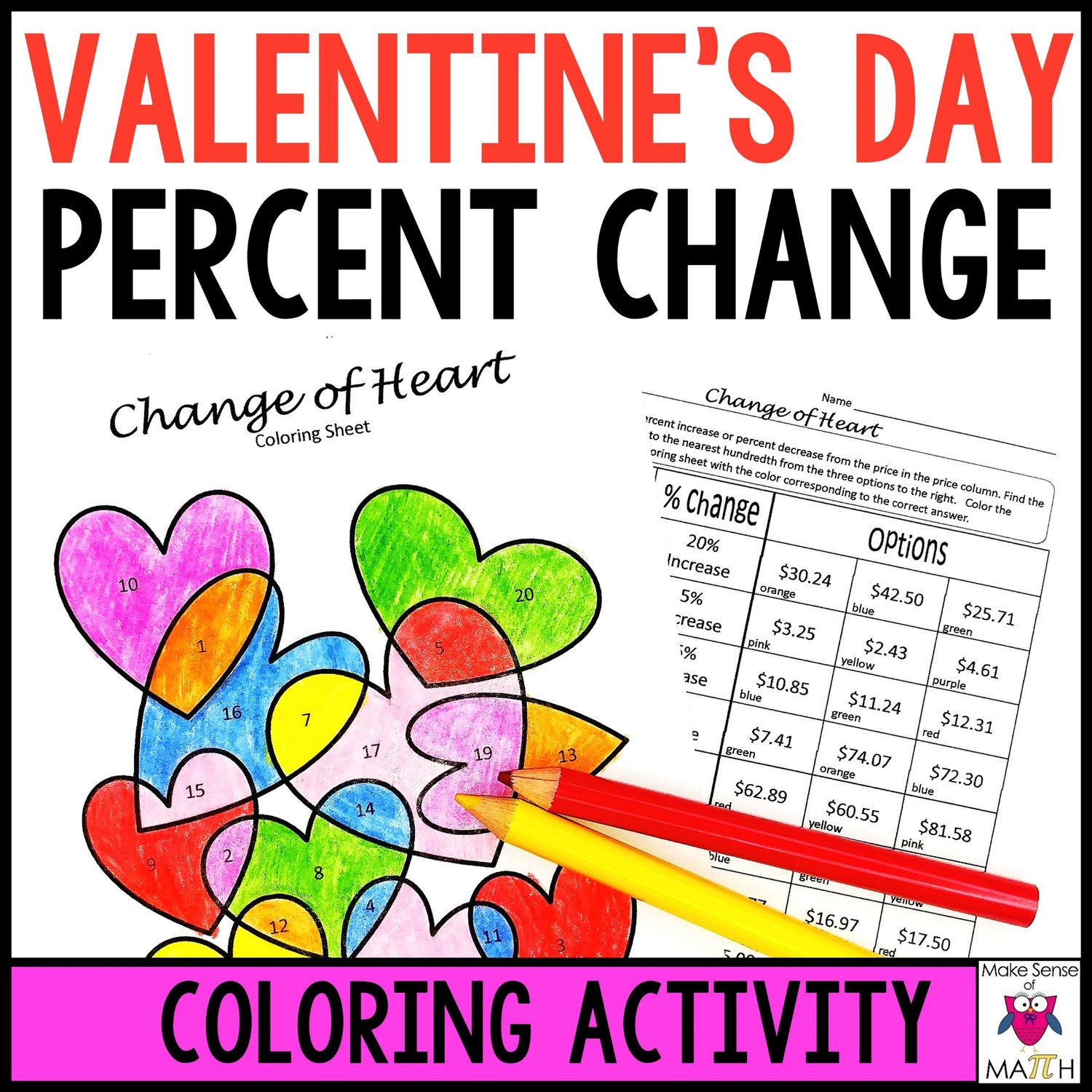 Valentine's Day Math Percent Change
Preview
CLICK HERE IF YOU WOULD RATHER PURCHASE THIS ON TPT
Celebrate Valentine's day in your middle school math class with this fun and engaging math activity. Students calculate percent change with percent increase and percent decrease in this engaging Valentine's coloring activity. Students calculate the percent change of a given price with 20 practice problems. Students color the fun Valentine's coloring sheet according to their answer.
Included in this product:
20 Percent Change Questions
Fun Valentine's Coloring Sheet
Answer Key
This is great to keep your students' attention.
CHECK OUT WHAT EDUCATORS ARE SAYING


This was a great way to practice and keep students engaged. Fun Valentine's activity!
Please feel free to contact me with any questions!
Michelle,
Make Sense of Math
No refunds will be given. Please contact me for any questions. 😊One purchase is for one teacher/family. You may only use this item with students in a single classroom/family. 


Copyright © Michelle Sigaran Make Sense of Math, All Rights Reserved.
This item is also bound by copyright laws. Redistributing, editing, selling, or posting this item (or any part thereof) freely on the Internet are all strictly prohibited without first gaining permission from the author.  Violations are subject to the penalties of the Digital Millennium Copyright Act.