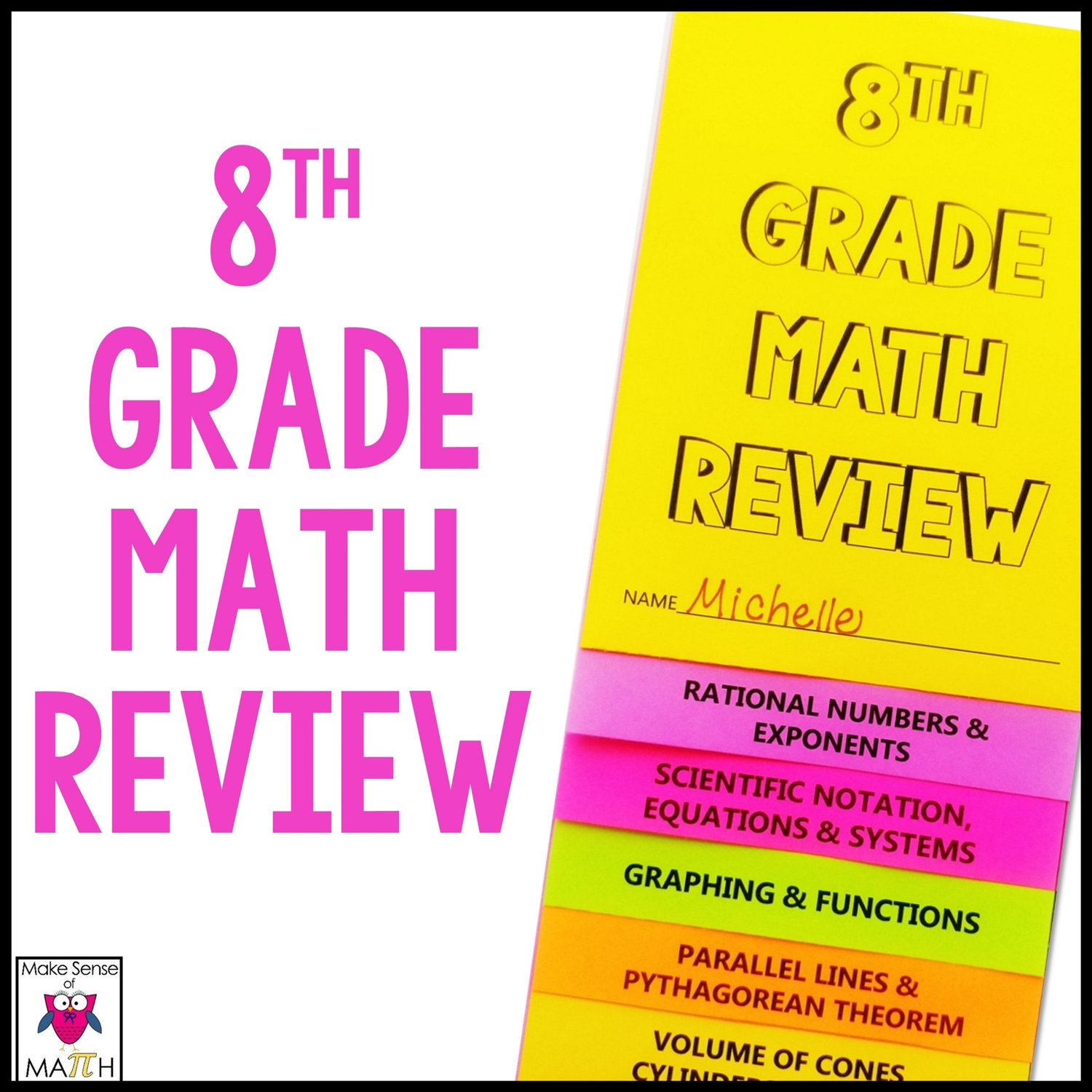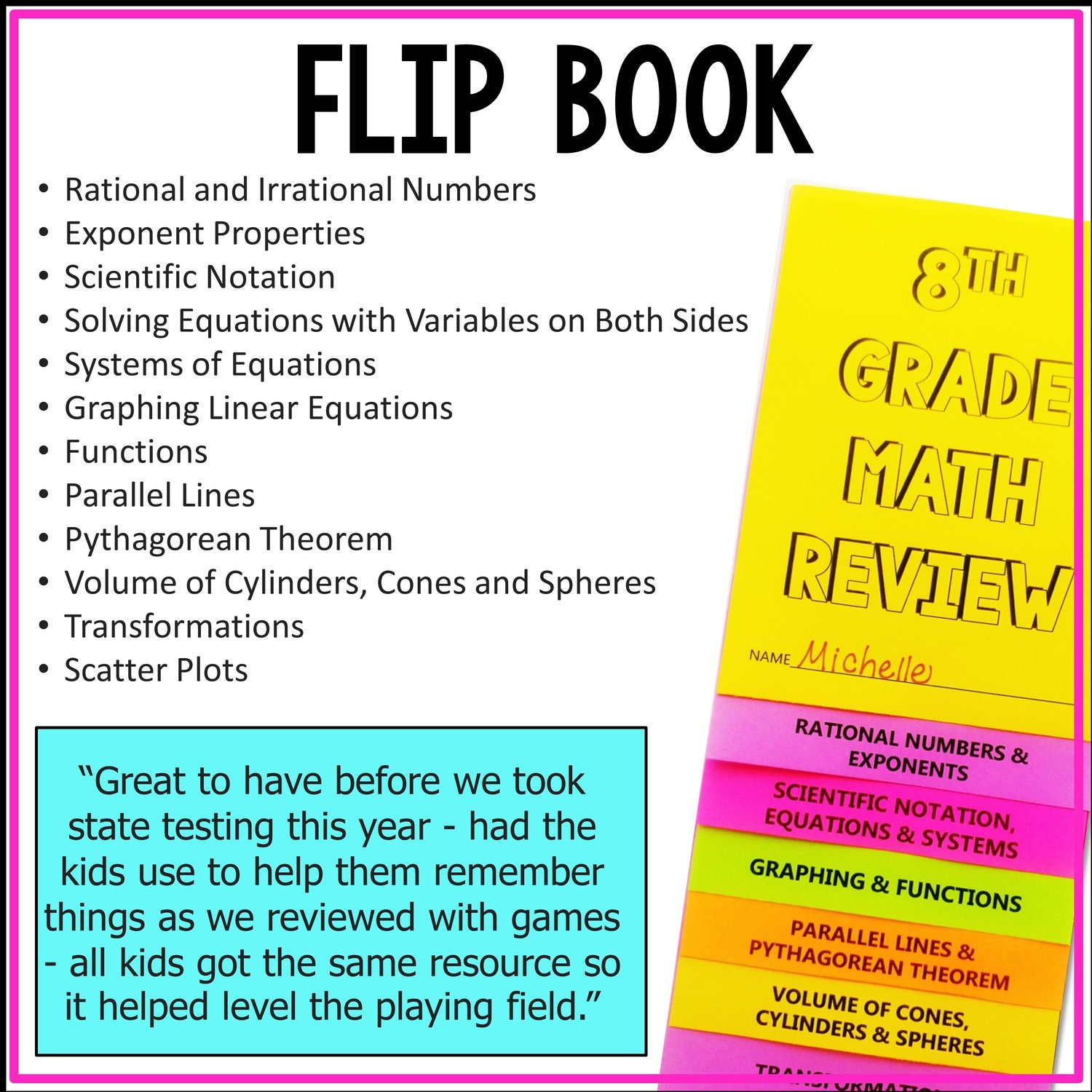 8th Grade Math Flip Book Review
Preview
CLICK HERE IF YOU WOULD RATHER PURCHASE THIS ON TPT
Check out this fun and engaging way to review 8th grade math? This flip book are easy to assembly and containt a variety of topics from 8th grade math such as: rational and irrational numbers, exponent rules, solving equations with variables on both sides, functions, Pythagorean Theorem, transformations, and more. This is a great activity for test prep or end of the year.
Topics Included:
Rational and Irrational Numbers
Exponent Properties
Scientific Notation
Solving Equations with Variables on Both Sides
Systems of Equations
Graphing Linear Equations
Functions
Parallel Lines
Pythagorean Theorem
Volume of Cylinders, Cones and Spheres
Transformations
Scatter Plots
Assembly:
Two identical flip book pages per sheet of paper
Cut down the middle
Trim the bottom at guideline
Staple at top
CHECK OUT WHAT EDUCATORS ARE SAYING
Great to have before we took state testing this year - had the kids use to help them remember things as we reviewed with games - all kids got the same resource so it helped level the playing field.
Please feel free to contact me with any questions!
Michelle,
Make Sense of Math
No refunds will be given. Please contact me for any questions. 😊
One purchase is for one teacher/family. You may only use this item with students in a single classroom/family. 
Copyright © Michelle Sigaran Make Sense of Math, All Rights Reserved.
This item is also bound by copyright laws. Redistributing, editing, selling, or posting this item (or any part thereof) freely on the Internet are all strictly prohibited without first gaining permission from the author. Violations are subject to the penalties of the Digital Millennium Copyright Act.